June 22, 2020
18 Books to Educate Yourself on Privilege, Power,
and Antiracism in a Time of Upheaval
By Caryn Connolly
I am a white woman living in the mostly white state of Vermont. Unlike some people who were born here, I cannot say that I have never seen a Black person or been friends with one. I come from New Jersey and have been around people of all races since kindergarten. Until an embarrassingly short time ago, I didn't truly understand what white privilege meant. I had no concept of what systemic racism was. I didn't realize that while I might not personally be contributing to or witnessing the problem, it doesn't mean the problem doesn't exist.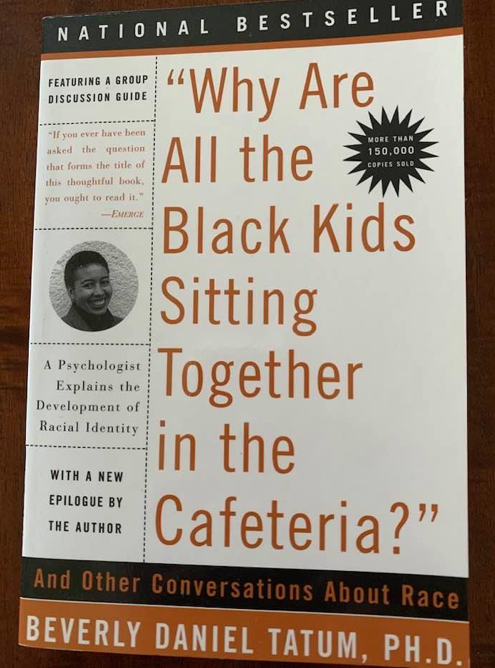 I started attending webinars on systemic racism. I watched documentaries on the history of the criminal "justice" system. I was educated. . . partially. The little bit of knowledge I've gained has pushed me towards wanting to learn as much as possible in order to fill in the gaps in my knowledge. That led me to books, and since, as members of a writing group you presumably enjoy reading and writing, I decided to compile a list of books we can use to educate ourselves on the unvarnished history of the United States.
1. Becoming by Michelle Obama. Mrs. Obama does a good job of discussing her childhood and the changes that took place around her. Her life story provides a timeline of change from the point of view of someone who lived it. She even talks a little bit about why the black children hang out together. Which brings us to…
2. "Why Are All the Black Kids Sitting Together in the Cafeteria?" by Beverly Daniel Tatum, Ph.D. This one was recommended by my significant other. This book deals with our reluctance as a nation to discuss racial issues. It provides a psychologist's perspective and a discussion guide. It also covers white identity and what it means to be white. Native Americans and other "racial" groups are also mentioned. Keep in mind this book was originally published in 1997, so some of the terminology may have changed since then.
3. Privilege, Power, and Difference by Allan G. Johnson. Now in its Third Edition, this book has been updated through the Obama administration and includes the Black Lives Matter movement. It breaks down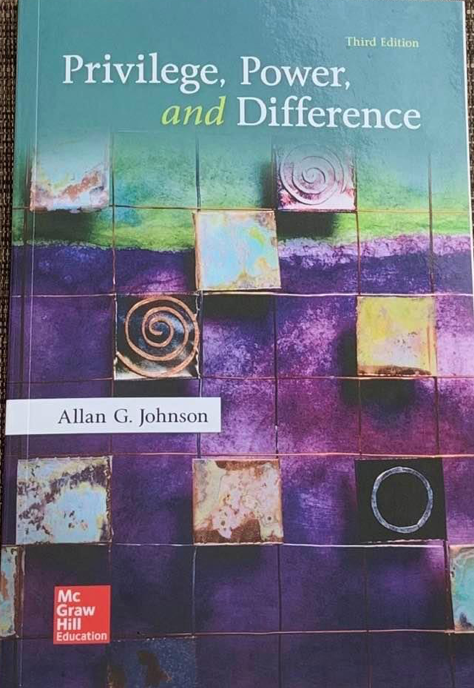 the various systems in place and defines them. Disabilities are included in this as well as class and gender.
4. Me and White Supremacy: Combat Racism, Change the World, and Become a Good Ancestor by Layla Saad. Ms. Saad provides an outline of what to do and how to set up circles to discuss the work. People need to face their racial discomfort. It is not easy. Each individual must do their own work and not expect others to do it for them. Ms. Saad believes that change starts with individuals who have privilege learning about race in a way they never had to before and bringing that out into the world.
5. So you want to talk about race by Ijeoma Oluo. This book starts by defining racism and goes on to explain privilege and intersectionality, affirmative action, school-to-prison pipeline, microaggressions, and ends with some steps you can take if you have been called a racist by someone.
6. The Skin We're In by Desmond Cole. This author provides a Canadian perspective on race relations and relates the similarities—including police brutality—between Canada and the United States. He starts at a Black Lives Matter protest in Toronto in 2016 and illustrates how people he interacts with deny that police brutality exists in Canada and is instead an "American problem." Historical Canadian context is given which will provide a more nuanced international knowledge on the subject.
7. How to be an Antiracist by Ibram X Kendi. As in most of the previous books in the list, this book starts off with some definitions. Racism can involve inaction, while antiracism always involves either supporting a policy or expressing an idea. Antiracism is more active than passive. This book includes some information on the author's Christian upbringing. Using his parents as examples, the author illustrates how the media painted Black people in a light that deliberately led to indoctrination of racist views among the general public. This is also discussed in the Netflix documentary 13th which I highly recommend.
8. White Fragility: Why It's So Hard for White People to Talk about Racism by Robin Diangelo. Ms. Diangelo tackles the complex issue of identity politics. She states: "I am white and am addressing a common white dynamic. I am mainly writing to a white audience; . . ." The people whose stories she tells would not identify themselves as racist and yet she shows how they hold up the structure of racism.
9. The New Jim Crow: Mass Incarceration in the Age of Colorblindness by Michelle Alexander. Ms. Alexander, a civil rights attorney, begins the discussion with an overview of how Black people are still being denied the vote—first from being slaves and now from being labeled "felons" and "criminals" and having their rights to vote taken away. The book outlines race in the criminal justice system and the stigma that comes once someone enters the criminal justice system. Also discussed is a means to dismantle the current system.
10. Racist America by Joe R. Feagin and Kimberly Ducey. The focus of this book is on systemic racism and includes its roots in slavery, "racial framing," everyday racial oppression suggesting its normalization, white privilege, other POC, and antiracist strategies and solutions.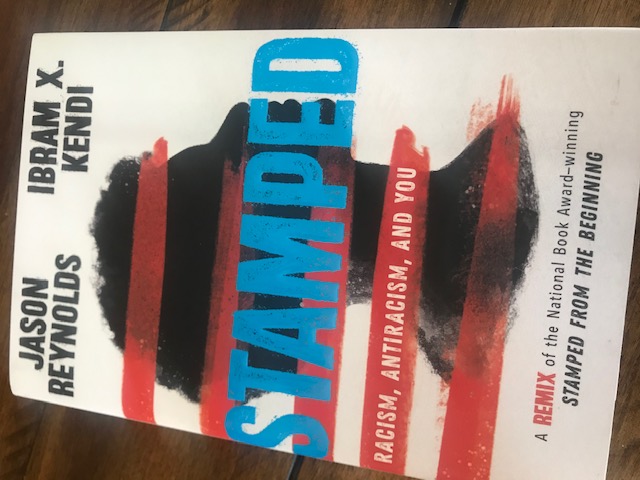 11. Stamped from the Beginning: The Definitive History of Racist Ideas in America by Ibram X Kendi. The title on this one is self-explanatory. The history is a juxtaposition of assimilationist and segregationist ideas that antiracists have been fighting arguably since the United States was created.
12. Why I'm No Longer Talking to White People about Race by Reni Eddo-Lodge. Ms. Eddo-Lodge clarifies that she is not talking to white people who do not acknowledge structural racism (although she had to in order to get the book published). The denial of the inequality between the races that she encounters makes it frustrating and pointless to have a discussion because there is no understanding of the differences that exist. She acknowledges something I've discovered very recently: that Black History Month has not really taught Black history. She tells a story of Black History Month in the U.K., where they only wanted to focus on achievements of black people and not their culture. This book includes some British perspective on racial issues.
13. White Tears/Brown Scars: How White Feminism Betrays Women of Color by Ruby Hamad. This book is currently on pre-order and won't be released until October 6, 2020. The author spends her time equally in the United States and Australia which should provide another international perspective.
14. This Is My America by Kim Johnson. This book is scheduled to be released on July 28, 2020. It is a fictional account of an innocent man on death row and the attempt to get him exonerated.
15. White Rage: The Unspoken Truth of Our Racial Divide by Carol Anderson. The conversation starts with media making the discussion about "Black rage" when a Black person is murdered by police. Ms. Anderson concludes that Black advancement triggers white rage.
16. They Were Her Property: White Women as Slave Owners in the American South by Stephanie E Jones-Rogers. This topic is not widely discussed but is an important part of history. Many have been led to believe that women had no power at all; however, they were quite active in the slave trade.
17. Dying of Whiteness: How the Politics of Racial Resentment Is Killing America's Heartland by Jonathan M. Metzl. This book focuses on Missouri, Tennessee, and Kansas. White lower- and middle-income people vote against their best interests and refuse to believe they have racist beliefs and like to claim they are economic in nature instead.
18. The Color of Law: A Forgotten History of How Our Government Segregated America by Richard Rothstein. The focus of this book is on housing, racially-motivated zoning, white flight, state-sanctioned violence, and suppressed incomes.
Race is a complex issue to bring up in today's America. We are only exposed to what the media and schools want to expose us to. We never quite get a full picture. We never see its systemic nature across multiple aspects of life. We think we don't have privilege if we suffered or were poor. We fail to see that Black people—while in the same neighborhoods and workplaces—have had a completely different experience from ours.
In times of stress and upheaval, when people feel that it is impossible to create change, that is when being a book lover comes in handy. It is especially important for all of us at this point in time to take the time to educate ourselves on antiracism and the history of Black people in the United States. Many white people might question the validity of claims of racism, but if they take the time to read about antiracism and the roots of racism in our society, meaningful changes can be made. I hope you will open your heart and mind to allow this knowledge in so that the world can be safer and more justice for everyone.
You can find/order these books and more titles on the topic from your local Vermont bookseller and/or IndieBound.org.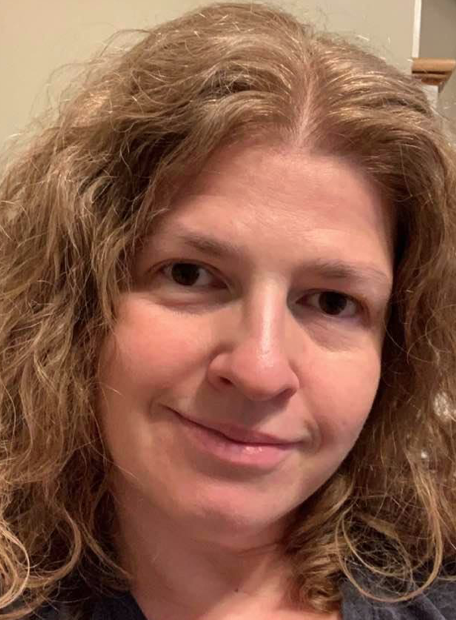 Caryn Connolly is a Board Member At-Large of the League of Vermont Writers. She is the author of For Love of Country published by Xlibris. She is also a lawyer, artist, and Luxury Travel Advisor.
Join her Facebook group The Travel Oracle: https://www.facebook.com/groups/2914255602134236/
Purchase her book here: https://www.xlibris.com/en/bookstore/bookdetails/554805-for-love-of-country