As the New President I Will be Following My Heart
January 20, 2017
It is such an honor to be stepping into the role as President of the League of Vermont Writers. In the time leading up to my new role in this organization, I considered all the factors involved in giving my personal best. I admit at first I worried I would not be able to live up to the legacy of the past presidents. However, as soon as I realized my worry was based on my assumption I should follow in the footsteps of others, my worry subsided. It is not about filling anyone's shoes but my own.
As the new president I will be following my heart. After all, from my heart, came my love of writing, the desire to continually learn ways to enhance my craft, and inspire others to do the same. In the past I found great inspiration connecting with people. In 2013 I felt the desire to reconnect once again with a group of writers. I went online and researched writing groups in Vermont. Little did I know at the time the positive impact joining the League of Vermont Writers would have in my life.
This year I will be working towards a deeper understanding of how our organization works as a whole. My plan involves learning some background knowledge of all aspects of the LVW which will help me see the whole picture a bit clearer so I can make informed decisions. I know it is virtually impossible for anyone to run a great organization by themselves, and I am glad I do not have to do this alone. I am thankful to be part of an amazing group of individuals representing this year's LVW Board Members. I am excited to be working together with such a dynamic group of people.
The next thing I considered was what personal value I want to highlight in myself and inspire in others my first year. It is working together as a unit. I remember a time when my children were young asking them, "As your mother if I was to do all the work, when it came time to have fun with you, do you think I would enjoy it as much if I was tired from working all day?" I then asked them, "If we all work together as a family to get chores done, do you think perhaps we would all be able to enjoy our time together?" Well...as much as they grumbled first thinking they would have a lot of chores to do, that fell to the wayside as they realized working as a family unit we were all able to get things accomplished much faster and had more time to enjoy doing things together.
This holds true, in my opinion, for any great organization. The lessons I learned myself growing up, and then being able to pass down to my children, is something I carry through all parts of my life. I have volunteered my time over the years to many different organizations and causes when I could. It was only natural when I joined the League that I did the same. This year as I have challenged myself to step into the role as president, I so to ask, that you challenge yourselves this year to consider volunteering in a capacity that works for you. Together we can all build a stronger organization. Step a bit further into the League of Vermont Writers and be a proud part of it!
The third thing I considered as a member was what makes it beneficial for me to continue being part of this organization? Every conference I attend I listen not only to the speakers but to my fellow members as well. There is such a wealth of knowledge within our membership. We are not just writers. We are teachers, professors, editors, students, men and women working in society, and the list goes on. We each come together with a unique set of skills and writing styles. I am still learning new things beneficial to me. I am honored to be a part of this membership and will continue to keep giving my best so our organization will continue to grow, learn, and flourish as a whole.
Please take time and consider joining a committee. Consider assisting at a conference. Consider doing a write-up for one of the speakers at our events. Any amount of time spent volunteering can make a difference when we all work together. This is a wonderful way to get to know your fellow members on a more personal basis and perhaps even expand your network in the process.
For what is a writer without someone to read their work? A speaker without an audience? An organization without the volunteers to make things happen?
As I begin my path as president I look forward to volunteering my time and energy towards keeping high standards of professionalism while greeting or welcoming past, present, and future members to our organization: The League of Vermont Writers.
Thank you for this opportunity.
LVW-President
Bobbi Jo Davis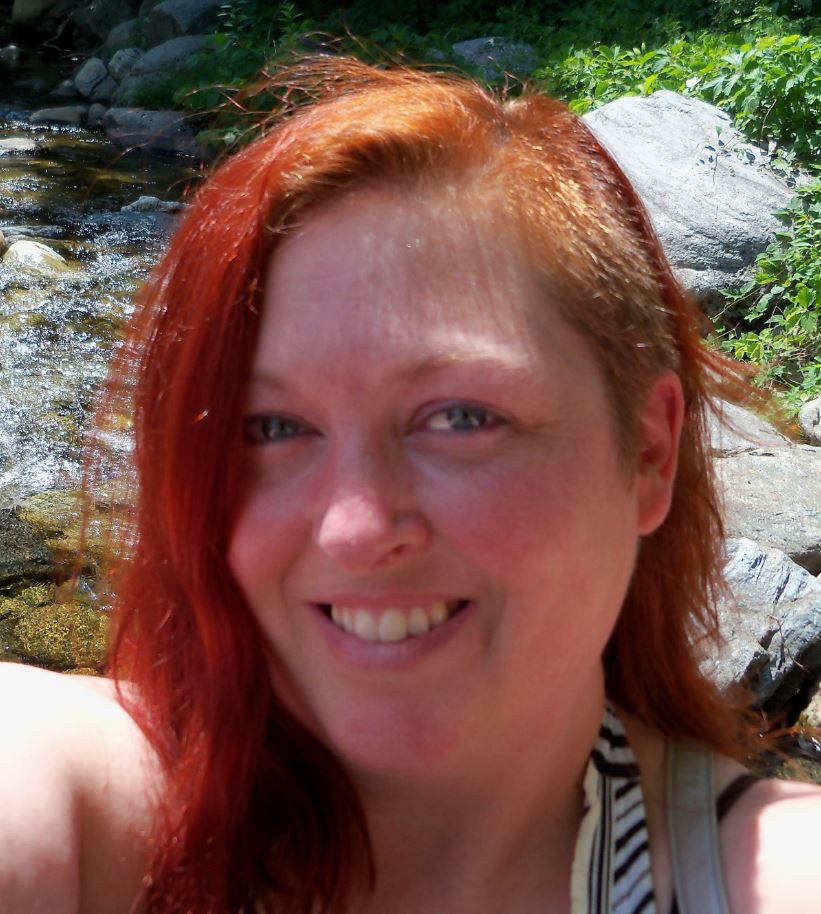 Bobbi Jo Davis lives in Richford, Vermont just feet from the Canadian border. She lives with her fiance and "fur baby" cat. She has three adult children, and a granddaughter. She graduated from Castleton State College, (now Castleton University), with a BA in Art. She currently works with special needs children at a k-8 public school. Bobbi has a love of learning and continues to take classes online, as well as, attend conferences.
Bobbi has two published poetry books, has written several topic pages on hubpages.com, and has written two articles for the St. Albans Messenger. She is currently working to complete a book project as part of an afterschool program teaching students skills towards writing books. She is also working on another poetry book for school children.
Fun Fact: Bobbi is a deep rooted Vermonter who has had seven generations of great grandparents who lived in Vermont before it became a state in 1791!