June 27, 2018
Preparing for Pitching at Writers Meet Agents 2018
By A.Y. Berthiaume on behalf of the Board of Directors

It's hard to believe that another Writers Meet Agents (WMA) is just a month away. Two years goes by so quickly (like, scary-fast) and here we are again in full planning swing. The Board is eating, breathing, and sleeping WMA. (Huge shout out to LVW VP Shawn Anderson for leading the WMA charge yet again!) There is a lot of pressure on the Board to build a dynamite and successful program for the gamut of writers, writing professionals, agents, and speakers in attendance at one of the LVW's finest, most popular, and most attended programs.
(Speaking of such - have you registered yet? If not, you should do that now. Don't wait. Seats are filling up and we want your butt in one of those chairs. Go to the gatherings page and register. Then come back and finish reading how to get prepared.)
The pressure to build such an amazing program is not just about everyone having a good time and getting a lot of new knowledge and insight about today's publishing marketplace and industry standards. There's also pressure because of the pitch part of the program- where writers have the opportunity to pitch their projects and agents have the chance to scout new talent. Though this is not the only tenet of the conference-like program, it is a main feature of the day.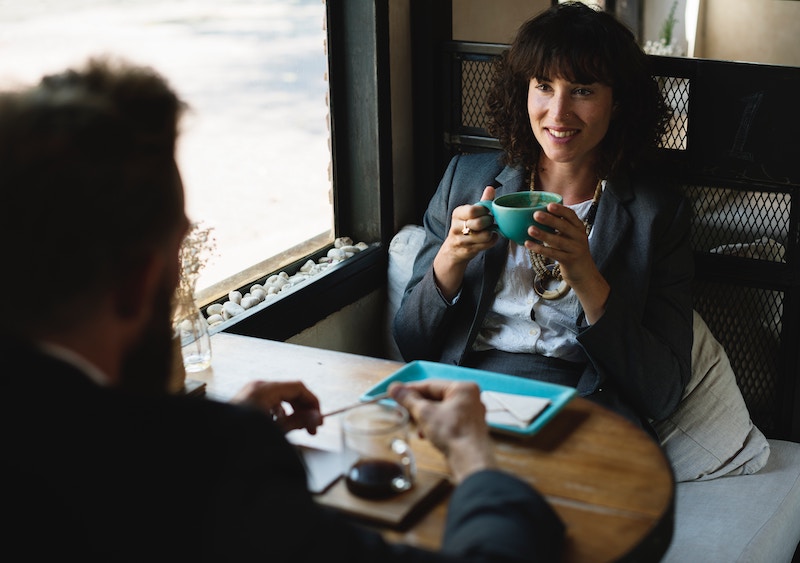 The pitch feature of the program is the part of WMA that really gets people jazzed; the thing that gets people's butts in seats; and the opportunity that has writers chewing off their fingernails and sweating under their clothes for weeks before they arrive. The pitch part of WMA is like the America's Got Talent for writers: only 15 minutes to WOW a "Simon" in the industry. Fifteen minutes in the hot seat across from a literary agent who has the ability to hand you their business card like a golden ticket (or golden buzzer if you want to stick with the AGT metaphor) to get you to the next round.
We want both writers and agents participating in this part of the day to have it go as seamlessly as possible from both sides of that table. For agents, we want the day to be organized, flow smoothly, appear professional, and we want to present them with the enormous amount of talent that Vermont and the League has to offer. For writers pitching projects, we want them to walk up to the agent with confidence, sit down prepared, and pitch like a pro. We are invested in the success of the program because that success comes largely from how people (agent and writers) feel the pitching went.
As such, we feel it is our responsibility to prepare you as much as we can. Our April program featured presentations designed to help writers prepare for the upcoming WMA. If you were unable to attend, you should check out the latest issue of League Lines which circulated as a PDF a couple of weeks ago (or has been recently mailed to your house) to see the highlights from those presentations. So start there for content to help you get ready for next month's main event.
And check out this list of really helpful tips compiled by the League's Board of Directors:
- Remember these rules: Arrive early to check-in for your pitch; respect the time constraints (start when it's time, end when it's time) because other people are waiting and the schedule moves quickly; the agent is expecting you so don't sell your pitch to someone else; the agent is expecting you, so if you decide to cancel, please let someone know so we can notify the agent. This is a professional program and we are running it as such.
- Understand the difference between pitch, query, and proposal. A pitch is vocal, short, and encompasses what your book is about in a sentence or two. Maybe even as few as 25 words. A query is a letter or email inquiring about an agent or editor's interest in a project. A proposal is a full-length document outlining the project. When you're speaking with an agent in person, they are wanting to hear your pitch and then have a dialogue. You can have your query letter or proposal in your bag should they be interested enough to ask for it, but it's not what they're looking for immediately. And even if they like your pitch, they may not want the paper. So don't reveal everything you have if you do have everything. And don't force everything on them if they haven't asked (regardless if they like your project or not).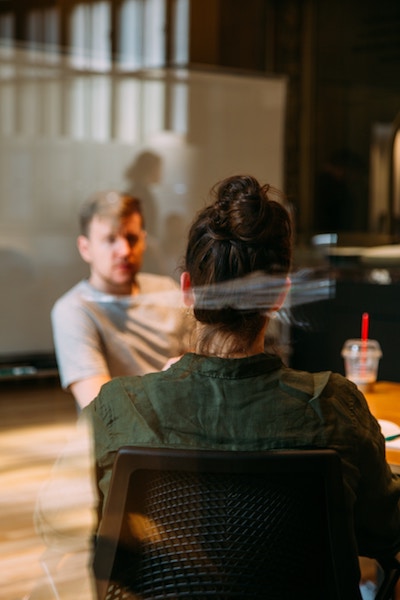 - "Elevator" pitches need to be short and snappy. Your pitch should be something short and catchy, a sentence or two that says what your book is about. It should take you no longer then the length of time to get from one floor to another on an elevator (hence its name).
- Try a "meets"-type pitch. A lot of agents like the pitches (or loglines, for another name used) that make a connection between two well-known books because it helps them know how to sell it to editors. Example, "Origami for Dummies meets Epic Content Marketing."
- Practice the pitch. Record yourself giving your pitch. Listen critically, change it accordingly, record it again. Once nailed, practice practice practice. A great place to practice is in the car!
- Determine how your book is like and unlike others on the market. Have a list of comp titles (i.e. books that are like or similar to yours) to include in your dialogue. But avoid saying things like, "My book is unique." Saying it is unique is not specific enough. Agents want something that has already proven to sell. At the same time, your book can't be JUST like other books in its genre or category. Be sure to provide a special, creative angle that hasn't been done before.
- Do your homework. Consider your pitch like a job interview. Research/know the agent you're going to be speaking with and the agency they represent. And like any good 'candidate,' have prepared questions for when they ask you if you have any; it shows you're invested and prepared.
- Use your time. ALL OF IT. You have fifteen minutes with an agent. This is nearly three times (maybe more) what other conferences provide for time between a writer and an agent in these pitch-style formats. Despite this, we have seen writers deliver their pitch, shake hands and leave with still time left on the clock. Don't waste this amazing opportunity to get to know a potential agent. Even if they don't want the project you're pitching, it doesn't mean they won't want one in the future or don't know someone else who may be into your work. If they are done asking you questions, ask them some. (See the tip above.)
- Jump right in. For those of you who know that fifteen minutes goes quickly or are self-aware and know that you're a nervous-rambler, remember, don't waste your time on unnecessarily long-winded introductions at the outset of your time. Jump into your elevator pitch. They'll learn about you as the dialogue progresses. The first and foremost thing they want to know is what you're writing about. They'll learn something about you as a person and as a writer just by your pitch. So start there.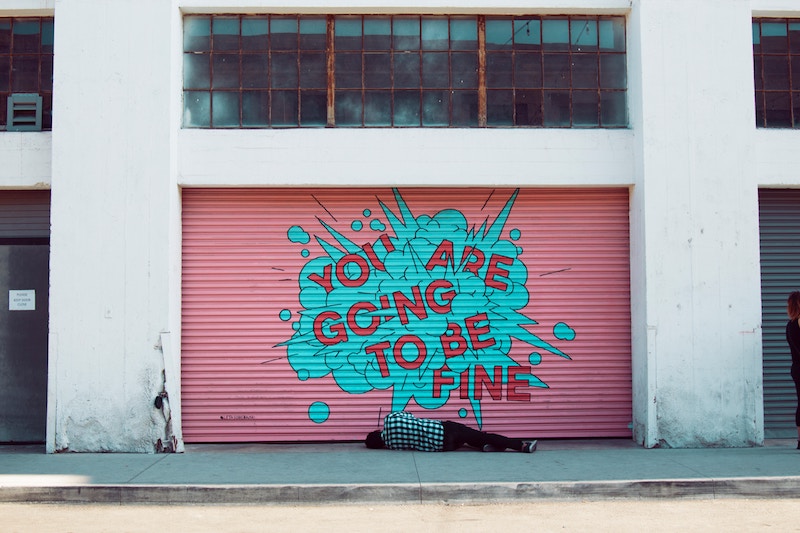 - Be yourself. It is hard to remember to be yourself when you're also trying to remember exactly how you practiced your pitch in the car or the comp titles you've been trying to memorize or every detail you've read about the agent online. But remember, agents aren't looking for a robot. They're still looking for a person. A person who has an incredible story to tell.
- Have business cards with you. If you are among the lucky recipients of an agent's business card, you may want to provide one of your own. Your business card should have your contact info, website url, and social media details. Even if you didn't have the time to talk about your platform or visibility, now with your business card, they can ascertain in a quick glance where else they can find you and see that you're actively promoting yourself as a writer. Even if you're not pitching to an agent, you have no idea who else may be at WMA that you want to network with. And building your network increases your opportunities for visibility and your chances at getting noticed.
- Be respectful, gracious and don't take things personally. Maybe the agent isn't interested. Maybe they say something that is off-putting in your opinion or discredits all the hard work you've put into your project. Regardless, this is a business-interaction which requires professionalism. Be respectful of their decision. Be gracious and thank them for their time. And after you leave, think about how your dialogue with them can result in making your project better or your development as a writer improve. No time with an agent is wasted and the experience is valuable regardless if it lands you their card.
- Remember, you never know who knows someone else. First, if the agent says 'No thanks, not for me.' you do have the right to ask them if they know someone else who may be interested. If they offer a name, thank them. If they don't, be gracious in responding. Second, if the agent says no, please don't go back to your table and then badmouth the agent to everyone else sitting there. You may not know if anyone else sitting there knows them personally; has met with them and had a different experience; plans to meet with them and is already really nervous; or may say something back to them about what you said which, in turn, looks poorly on you and creates a poor reputation within the agent circle. And remember, what I said above; this is a business interaction so don't take their rejection personally. It simply could just be the project is not for them.
Above all else - have fun and know that you are going to be fine. (Now get to work! Just kidding.) Seriously. You'll do great. You'll give it your best. And you'll have a fabulous time - no matter the outcome.
See you in July!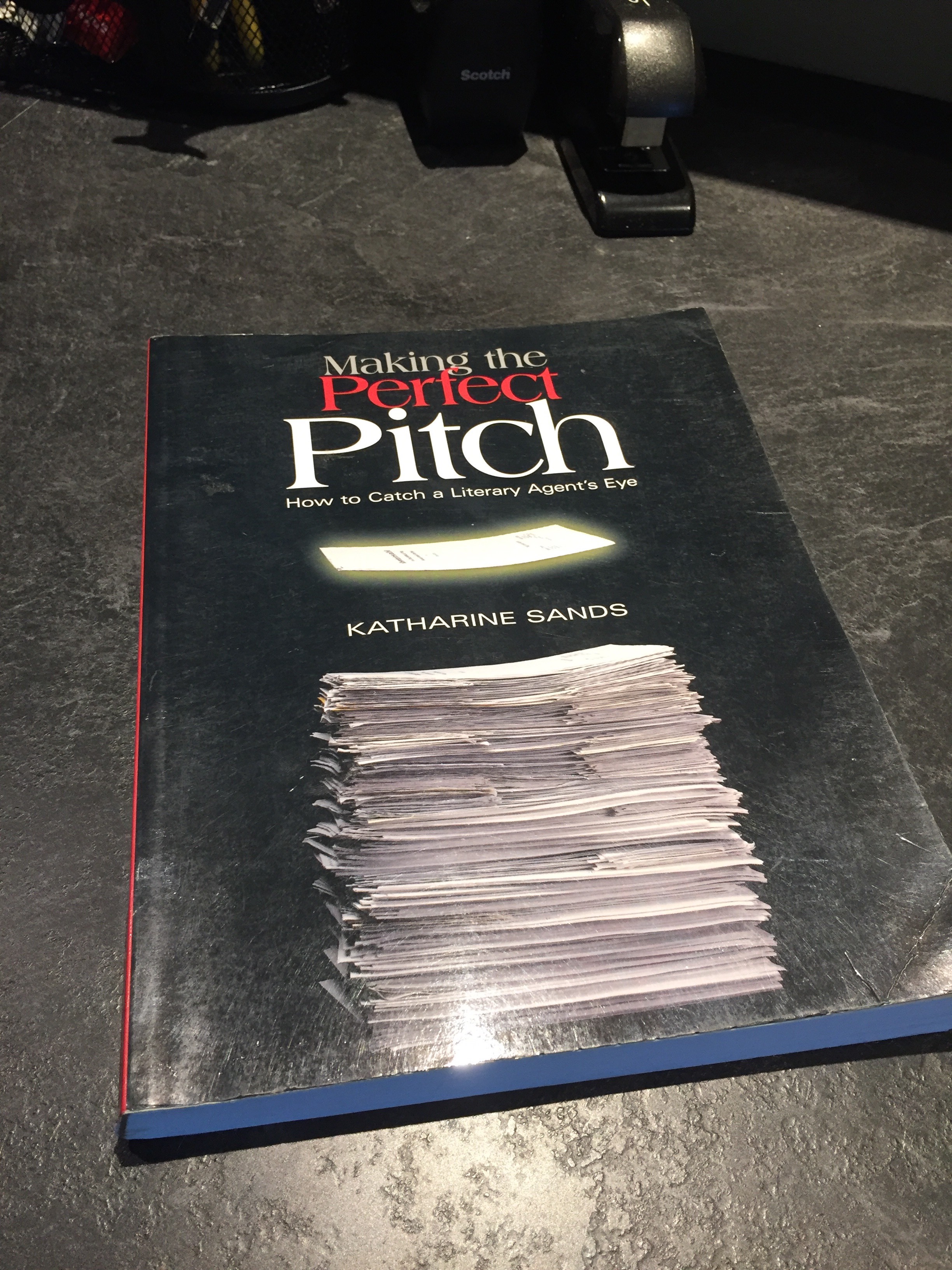 For additional resources and tips on pitching check out:
Paula Munier, "Paula's Elevator Pitch Formula"
Katharine Sands, "Making the Perfect Pitch: How to Catch a Literary Agent's Eye"
(*Katharine and Paula will be among the faculty at WMA and providing a presentation!)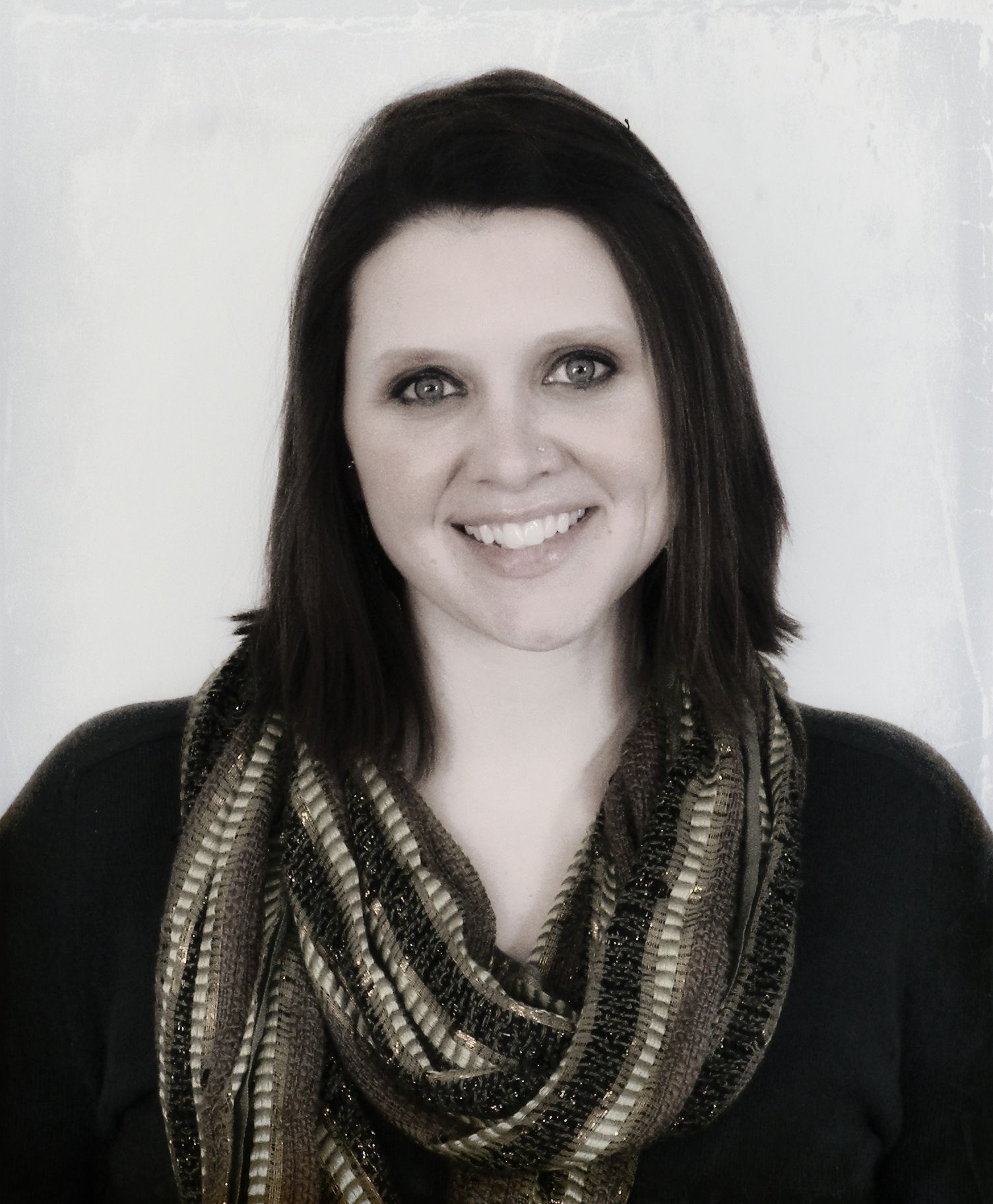 A. Y. Berthiaume is a native Vermonter, aspiring writer, practicing feminist, recovering middle child, hobby junkie, wannabe superhero, and a mom who's pretty sure she's just "winging it" most of the time, but hoping she makes it look good. None of these things pay the bills so by day she's an admin assistant and hides her cape under her cardigans (though she's pretty sure everyone has figured out she's super). She set intentions for the year instead of resolutions and they included being present and patient (mostly in the momming-it category), and committing herself to positive thinking and pursuing her passions. If she could conjure her own Patronus it would be a heron. Once voted as most likely to star in a romantic comedy, people generally find her amusing and her laugh is the loudest you can hear in a movie theater. Though she loves the 'f' word for its versatility, you won't find it in any of her LVW posts (because those are the rules). You can find some of her other writing on the Burlington VT Mom's Blog (you won't find the 'f' word there either). Berthiaume holds an M.F.A. in Creative Writing from the Northeast Ohio Masters of Fine Arts Program and has a number of book projects and an author website underway. Writing for League Lines Live provides the chance to offer other members of the writing tribe honest (and hopefully humorous) accounts of the trials and tribulations of aspiring to be a writer even when everyone else already thinks you've made it. Having only recently discovered her writing voice and made the decision to write under her own name, Berthiaume offers the following advice to her fellow word-wielding friends: Be brave. Be You. It's time.